We are so excited to share our new collection of products! Our official pre-sale date is February 25th, where you can purchase all products with an introductory discount! 
Products will begin shipping out on our official Launch date of March 25th. (Happy Dance!) 
Our collection of planners come in five different cover designs. We wanted to focus on providing something for everyone! 
1. Our signature Berteau Stripe cover has undergone a big update since last season!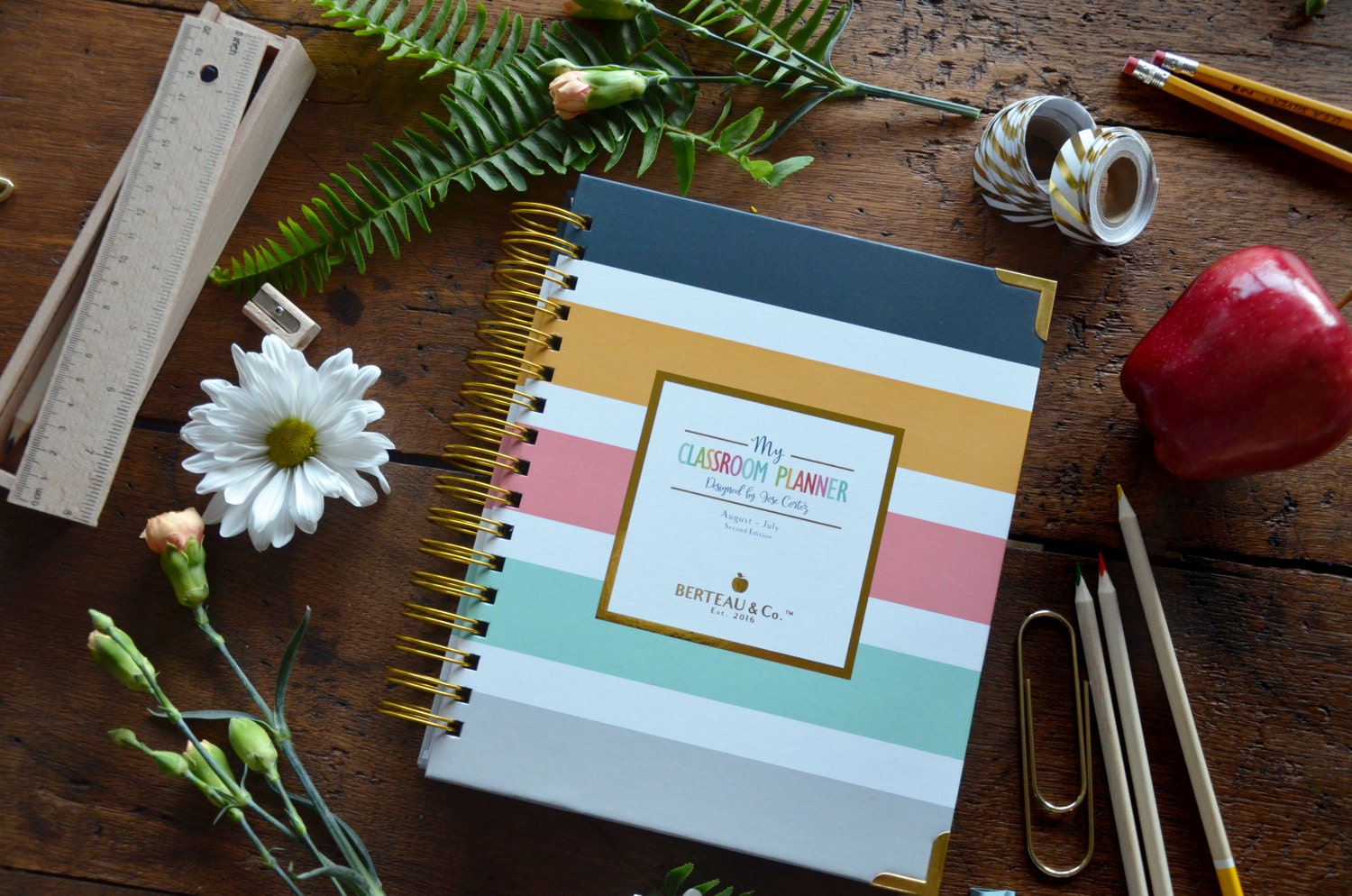 2. Our Turquoise cover makes its return! This was our most popular cover last year, so why mess with a good thing?!?!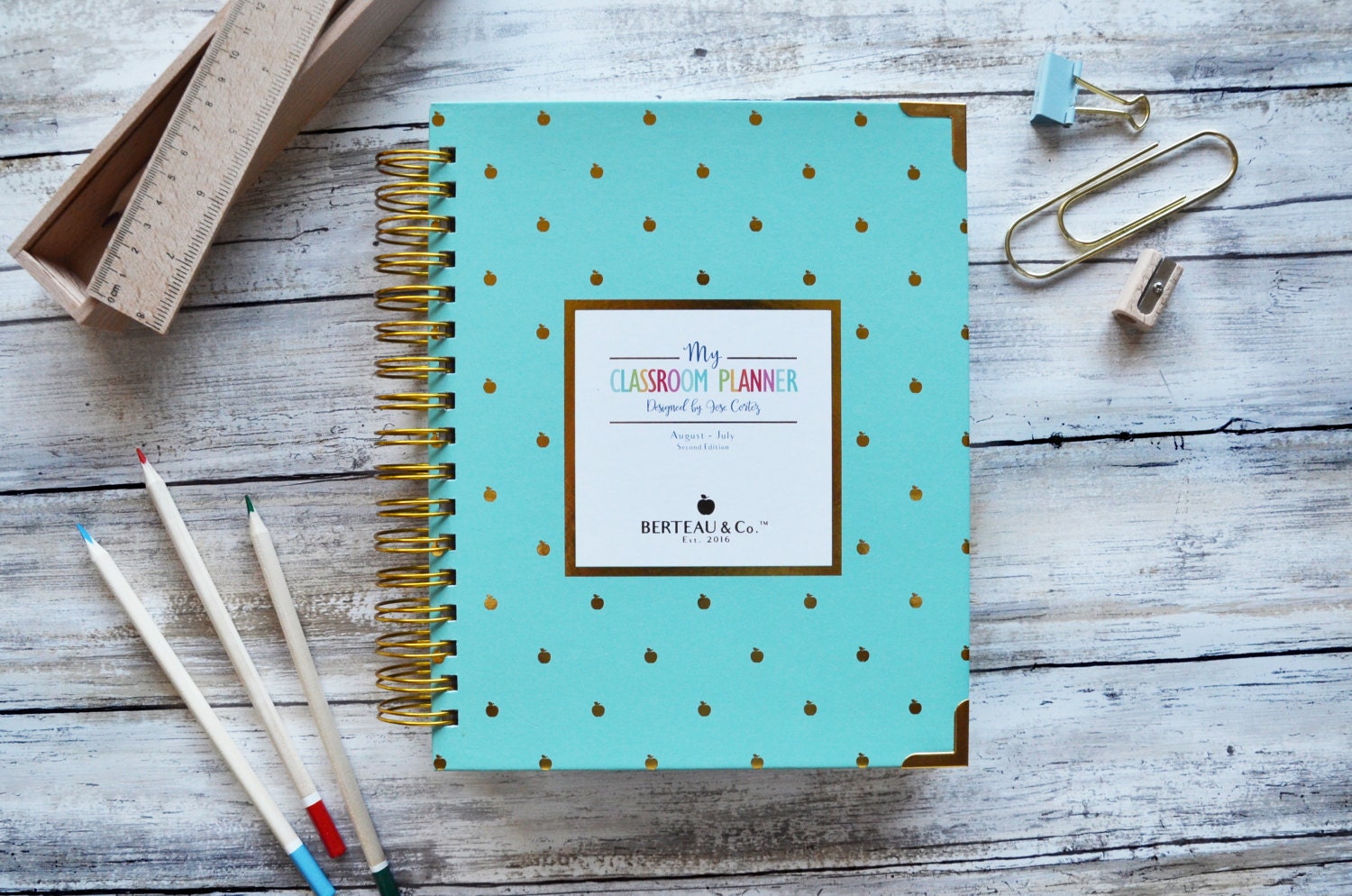 3. Our Gray Stripe cover was actually inspired by my love for all things Joanna Gaines from HGTV's Fixer Upper. Those gorgeous gray walls in her designs are SO dreamy!
Gray just looks good with everything, doesn't it?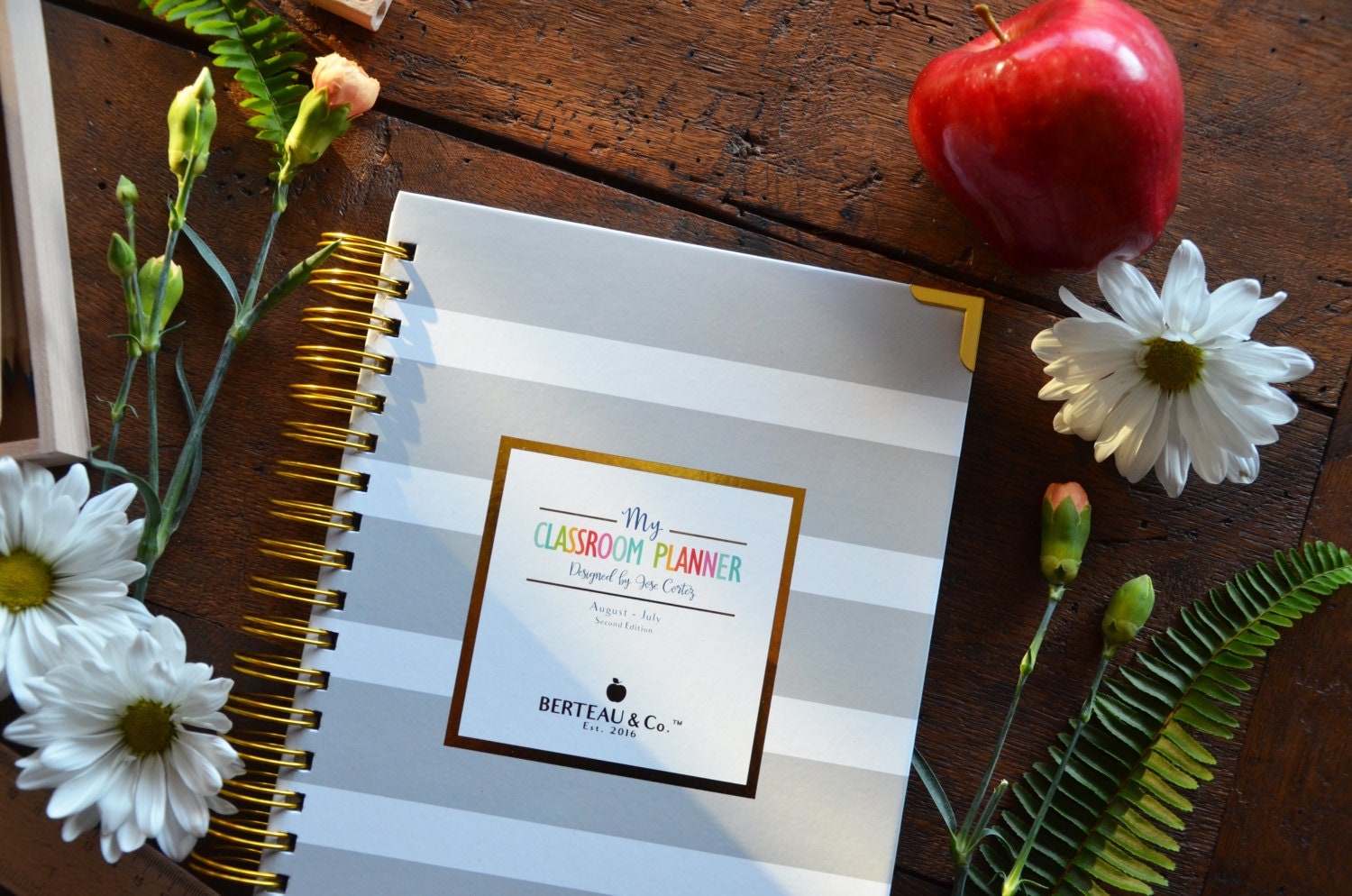 4. We had many requests for a floral design that shows off a soft splash of color!  Here is our Floral cover!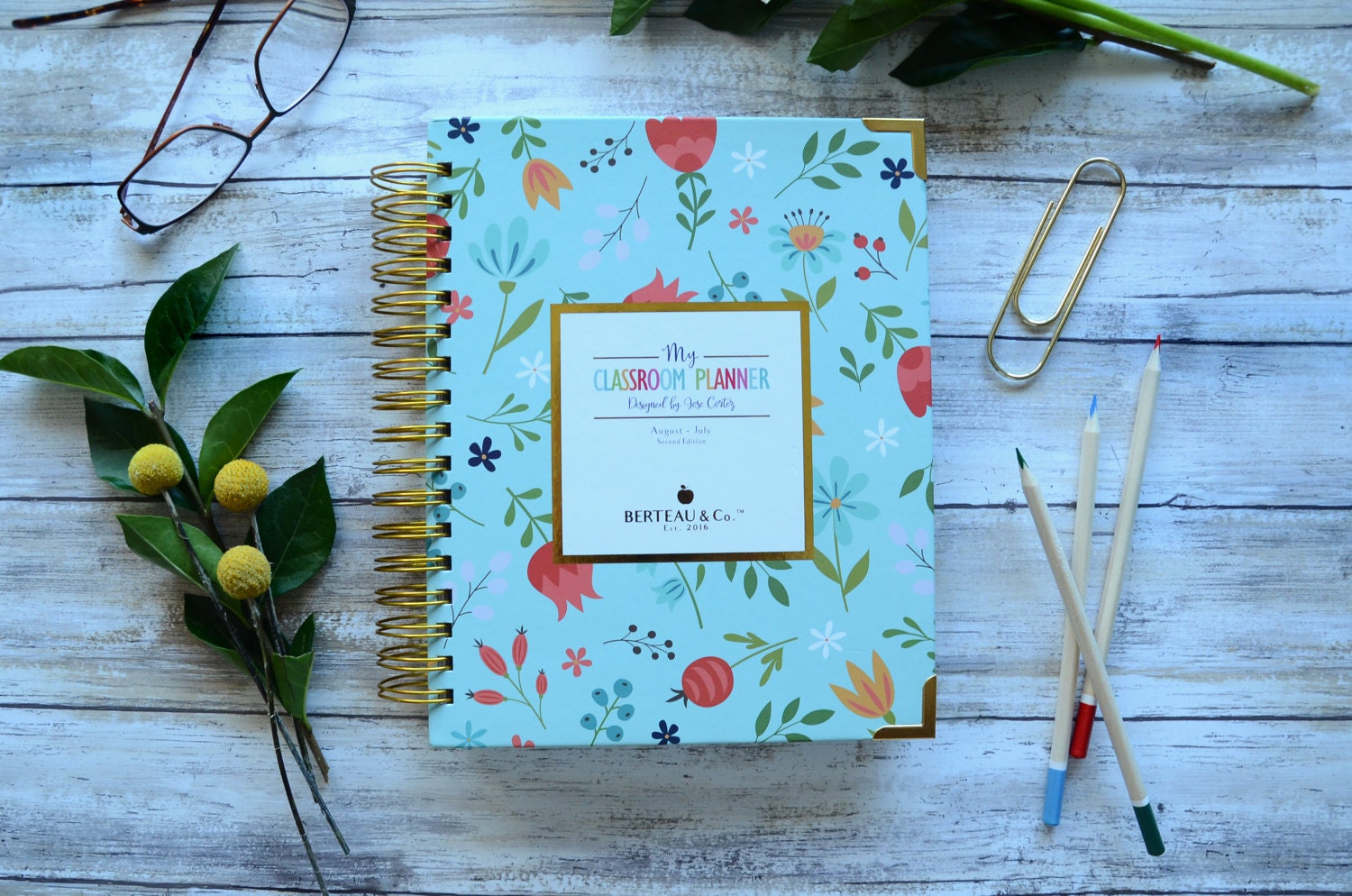 5. Our Dream cover embraces the whimsical and fun side of planning!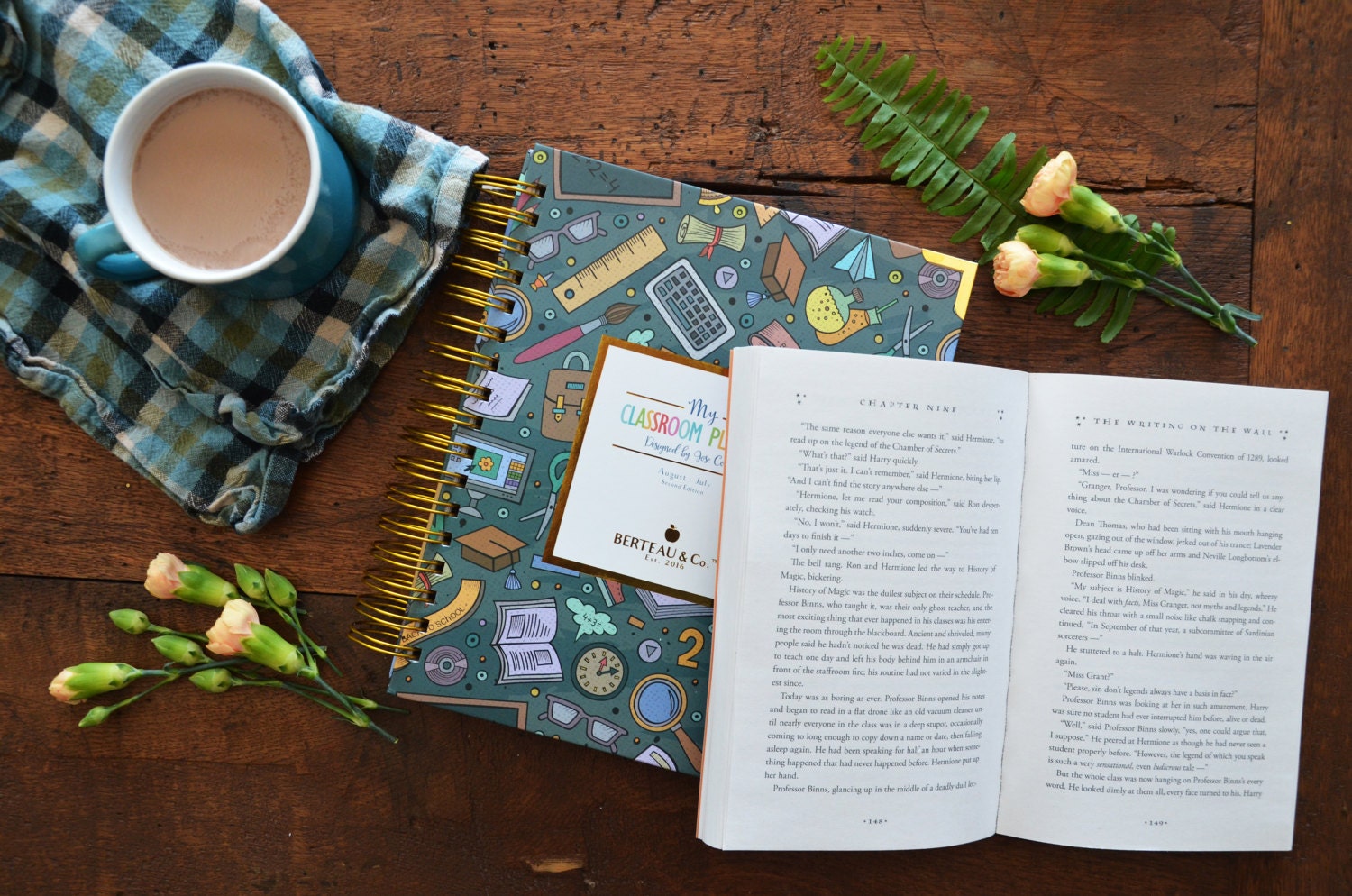 6. And introducing our newest BERTEAU & Co. product - the Clipfolio, including our Work It! Weekly Planner Notepad made from durable 70-lb paper.  The clipfolio incorporates an external clipboard for quick notetaking, an internal pocket to store those important papers and the Planner Notepad.  Ideal not just for teachers, but for anyone who needs a bit of weekly organization in their life!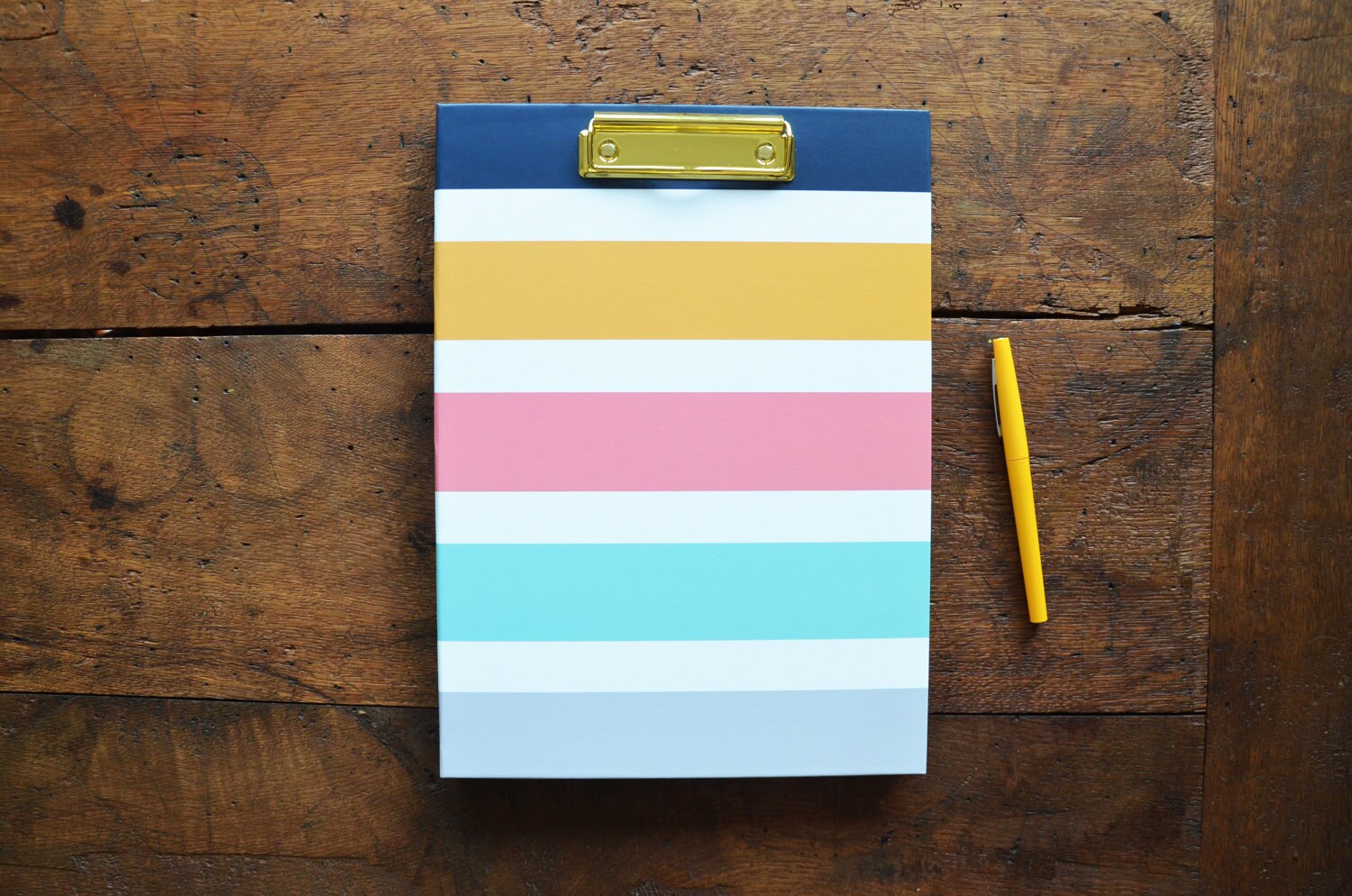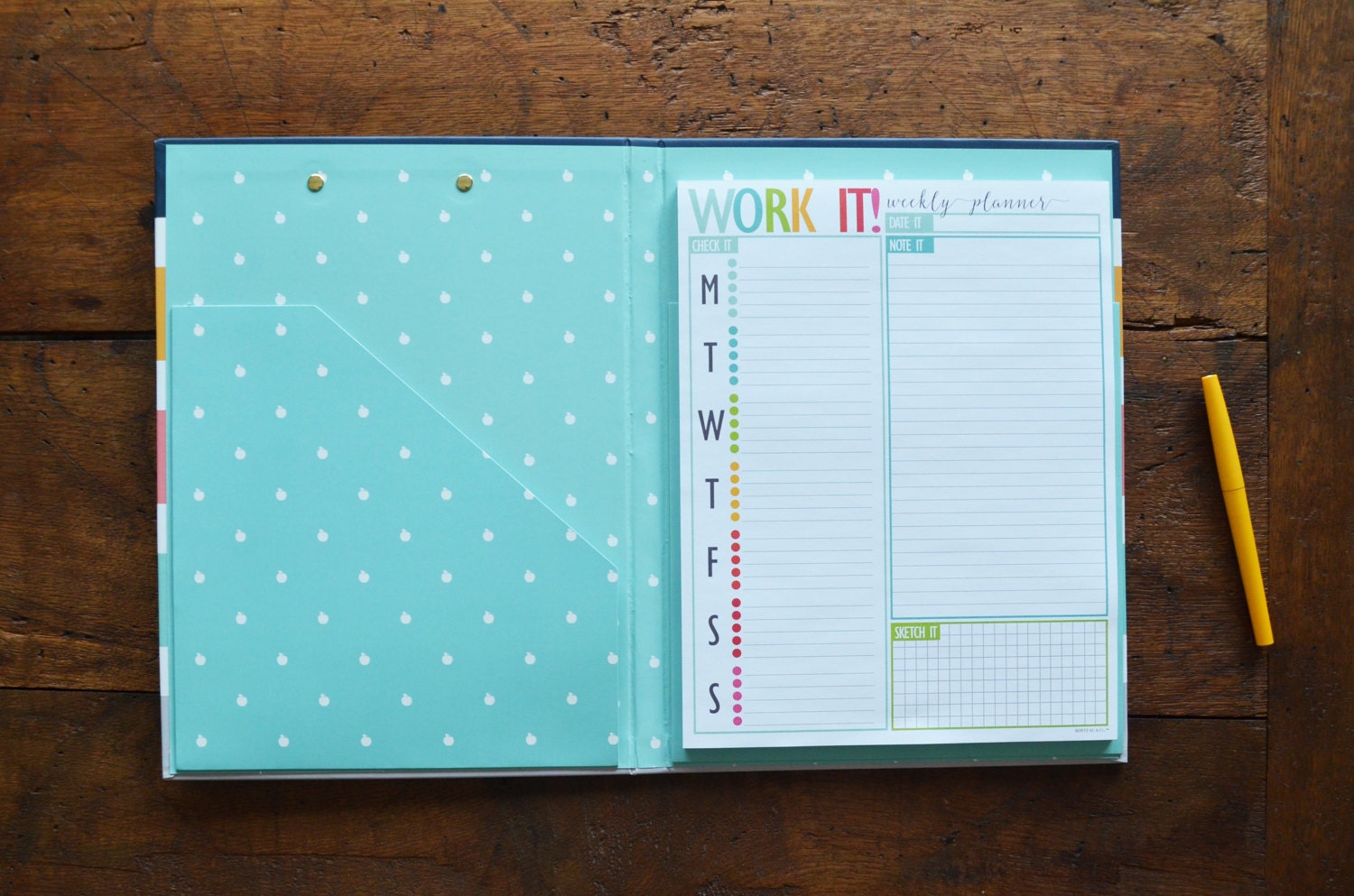 Head over to our shop to check these out on February 25th!