Hi, Friends! We Need Your Feedback!
Hey, Friends! We need your help!
One of our favorite pages in our My Classroom Teacher Planners are the monthly to-do pages. We know this page can be used in many different ways, and we want to create a short video sharing these ways!
We'd love to know how YOU use these pages! Let us know in the comments down below or on our Facebook or Instagram post!
---
---
Also in News and Updates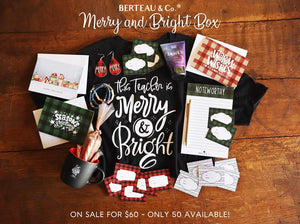 Our Twelve Days of Christmas has officially launched. We will have an amazing deal on our website each day for the next 12 days!
You can now purchase this box, our Merry and Bright Box for only $60! It has over $100 worth of products from us and some of our favorite companies!
If you are looking for the perfect gift for your 
child's 
teacher (or for yourself!) this holiday season, we have some great deals headed your way! Our 12 Days of Christmas Sale runs from December 7 - 18, 2019.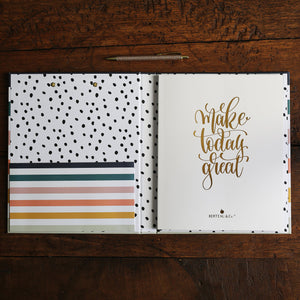 Support
#
smallbusinesssaturday
with a purchase from our website. Your purchase helps support our small two-person operation and our dream to one day open up our very own storefront! From the bottom of our hearts, we thank 
all of our wonderful customers 
for 
their 
love and support!