INTRODUCING BERTEAU Points!
We are so happy to begin rewarding our customers for following us on social media, purchasing our products and sharing the love with friends! Earning BERTEAU Points is very easy! Here are ways you can earn BERTEAU Points.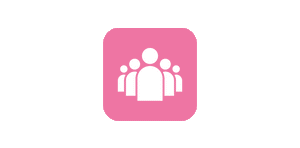 refer a friend
Share with your friends and you both earn rewards!
THEY GET 10% off coupon
YOU GET 1000 BERTEAU Points
Referring 5 friends would get you 5,000 points, which could be traded in for a $50 Off a $50 order coupon!
Leave a REVIEW!
Leave us a review on a product that you purchased, and you will receive 250 BERTEAU POINTS! You can leave a review once a month, for a Grand Total of 20 reviews!
What do berteau points earn you?
Rewards points exclusions
Gift card sales are not eligible for BERTEAU Points.
Points are rewarded to the cart subtotal only, before shipping & handling and taxes/fees.
Purchases made prior to creating a rewards points program account are not eligible for points.
BERTEAU Point FAQ's
How do I sign up?
Click on the blue button on the bottom of your screen that says BERTEAU Rewards Program! It's free and easy to sign up!
I already follow BERTEAU & Co. on social media, will I still receive those points?
Absolutely! Once you sign up and create an account, click on the social media activities. Once you are directed to our social media pages the points system will recognize that you are following us and reward you your points. It may take a few minutes for it to show.
Can I receive BERTEAU Points for past purchases?
Your BERTEAU Points begin once you have created a BERTEAU Rewards program account. The system is not able to reward points for past purchases. Our BERTEAU Points Reward Program officially launched on April 21st 2018, and that is when the system began rewarding points.
I already have a store account, do I need to sign up again?
You do not need to create another account. You may use the account you have already made and begin earning points by completing the activities. Our BERTEAU Points Reward Program officially launched on April 21st 2018, and that is when the system began rewarding points. If you created a store account prior to April 21st 2018, any purchases made before we launched the points system are not recognized.
How many friends can I refer for points?
As many as you'd like! Please remember to provide your friends with the link that is given to you in your BERTEAU Points account. That link will offer your friends 10% off their purchase and reward you with 1,000 Points!
Why didn't I receive my Birthday Points?
Birthday points are rewarded for birthdays entered into the system more than 30 days before your special day. If you create an account and your birthday is before an entire month's time, you will not receive the points until your following birthday.