2020 GO PLANNERS + HOLIDAY GIFT PLANNER FREEBIE
AN INSIDE LOOK AT OUR 2020 GO PLANNERS!
You know us for providing educational teacher planner and other organizational items that fits the lifestyles of bustling educators. But then we got to wondering - why keep all of this handy organization away from others who really need one, too?!
After having three successful and fabulous years of selling our exclusive and gorgeous planners for teachers, we have some amazing news! Our day planners are now available, and designed for ANYONE! That's right. Are you a business professional on the run? What about a brand new college student with no time on your hands? Or are you that busy parent that needs to keep ballet rehearsals and soccer games in order? No matter who you are, these daily planners are made just for you!
Our newest Go Planners made for anyone are built with the busy bee in mind. Each page offers a new way for you to organize your day, your way. With 5 beautiful designs, you can find a planner that suits your own personal style! Not to mention, if you are a person always on the go, you won't have to worry about your bag being any heavier than it needs to be. Our slim and thin planners are created this way, because we know what it's like to have to contemplate between bringing your planner with you or not - based on the size alone!
Our beautiful designs won't be the only thing keeping you motivated to stay on top of organizing your life! We know you have so many things to plan for and keep in mind. Whether it is upcoming bills, the in-laws coming into town, or that awesome date night you and your spouse have been planning for some time now. That is why we added some colorful stickers for any occasion! And honestly - they're too adorable you can use them pretty much anywhere and not just your planner!
We also added our nice little "Monthly To-Do" list front and center of each month so that you can quickly see important things to accomplish in the upcoming month.
Not only does the Go Planner have a spacious two-page calendar for each month...
It contains a weekly to-do page with dates, so you can quickly plan and check items off of your list!
We also provide a few sheets of notes in the back to allow for your creative mind to flow if and when you need it!
And did we mention - the front acts as a cute, little clipboard for your convenience!
We are tickled pink to share this news with all of our loyal customers and we can't wait to welcome in the new ones. Why don't you see for yourself what we're jumping up and down about? You can follow us on Instagram @berteauandco or pop on over to preorder your very own GO Planner before they are sold out! CLICK HERE to see all of our designs! 
We appreciate you checking out our new planners and would love to send you a little freebie just in time for the holidays! Our downloadable Holiday Gift Planners are perfect to get you ready to tackle all the gifts! Simply print as many as you need, have friends and family fill them out, and voila, you're all set! You could even make copies for everyone - to help make shopping easier for them too!  Get yours below! 
---
Leave a comment
Comments will be approved before showing up.
---
Also in BERTEAU Blog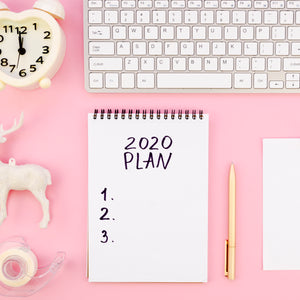 Most people like to start the new year with New Year's Resolutions. While some people choose a resolution to lose inches around their waistline, eat healthier, drink more water, pay off debt or be more organized, it may seem like a fairly daunting task when you think about starting... so, where do you begin?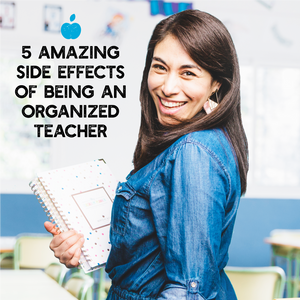 On a large scale, we all know we need to be organized. We know that keeping everything organized will make us more productive and less stressed-out over things we forget about, as well as the things we wait until the last second to complete (Insert Guilty hand-raise emoji here.) However, there is more than just the obvious when it comes to personal and professional organization. There are entire lifestyle changes that will have you never looking back to the days of anarchy and chaos.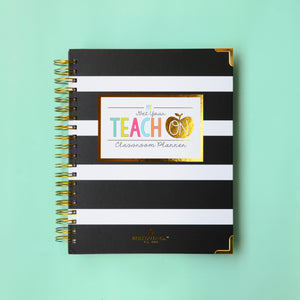 The BERTEAU & Co. team is excited to announce our biggest giveaway yet!