5 Amazing Side Effects of being an Organized Teacher
On a large scale, we all know we need to be organized. We know that keeping everything organized will make us more productive and less stressed-out over things we forget about, as well as the things we wait until the last second to complete (Insert Guilty hand-raise emoji here.) However, there is more than just the obvious when it comes to personal and professional organization. There are entire lifestyle changes that will have you never looking back to the days of anarchy and chaos.

Don't believe us? Here are 5 amazing side effects of organizing your teacher-life:
1. Energy Surges:
Did you know that WebMD has reported that 'getting and feeling organized' will give you a
physical energy boost
? If you're feeling overwhelmed with your schedule for the day, or your lack of classroom organization, get up for a few minutes and move some things around. Write down your ideas in your My Classroom Teacher Planner™ and sort through the papers that have been piling up both in front of you, as well as in your email inbox. Sit back and enjoy the energy rush. Setting aside five to ten minutes each day to do this, could be a great way to start or finish your day in the classroom!
2. Better Sleep:
We all have those nights where we wake up, wide awake, at 2 AM, remembering that we need to write something down, or make copies, or prepare a potluck dish for the next day. Without a Teacher Planner, or other organizational tool to keep you organized, these kind of haphazard thoughts will interrupt your REM sleep. If You find yourself doing this often or more than you'd like, and you continue to sleep poorly each night, this lack of energy will continue adding stress that carries itself with you throughout each day. That's why getting organized will help you
close your eyes
– and keep them shut!
3. Improved Happiness:
We are all seeking happiness, right? And we're not just talking about smiling more each day; we're talking about true, soul-centered happiness. Well,
one study
conducted through the
Personality and Social Psychology Bulletin
found that people who live in cluttered homes with unfinished projects were more depressed, fatigued, and stressed out. Getting your life organized will actually translate into happier, less-depressed thoughts and actions. We spend so much of our time in our classrooms that they become our second home. If you have any drawers or spaces that have filled up with unnecessary papers and/or items… consider tossing them away and de-cluttering your space! Your happiness will translate itself to your students, and colleagues!  
4. Increased Goal Completion:
As educators, we all have goals for our students, right? Do you know how you are going to reach those goals? A lack of organization and classroom planning strategy will make it harder to reach them. The number one reason people don't succeed in their goals is that they fail to plan and organize in the first place. That is why at BERTEAU & Co., we are so passionate about creating materials that help you take those dreams into plans, those plans into actions, and those actions into triumphs! Create a plan and reach your goals!
5. Cost Savings:
We're going to wrap this up with a lesser known benefit of organization as it relates to things like happiness and classroom planning. When you have your entire classroom strategy planned out ahead of time, you can take advantage of sales, promotions and discounts, or even working with parents who can volunteer their time and funds for projects/activities you've been dying to try! That's why getting organized will actually spare your wallet along the way.
Every teacher dreams of an organized classroom, right? Well, it doesn't have to be a dream anymore. Shop our Teacher-Centered organizational products today:
https://www.berteauandco.com/
---
Leave a comment
Comments will be approved before showing up.
---
Also in BERTEAU Blog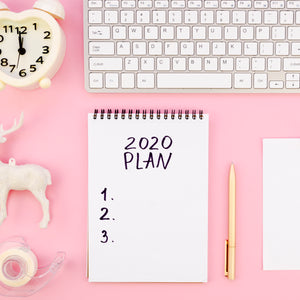 Most people like to start the new year with New Year's Resolutions. While some people choose a resolution to lose inches around their waistline, eat healthier, drink more water, pay off debt or be more organized, it may seem like a fairly daunting task when you think about starting... so, where do you begin?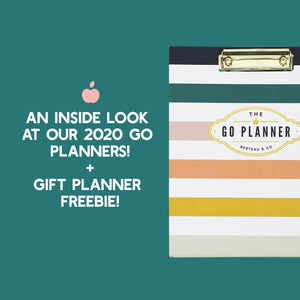 Are you looking for the perfect dated daily planner to help you tackle all of the things in 2020? Look no further! In this blog post, we're walking you through our newest planner, The Berteau and Co. GO Planner, and sharing all of the things that make it the perfect Day Planner for 2020!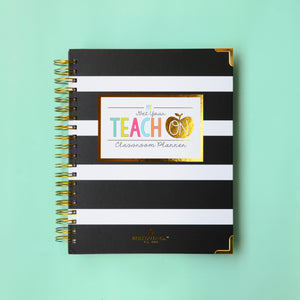 The BERTEAU & Co. team is excited to announce our biggest giveaway yet!