Start Planning for 2020!
Most people like to start the new year with New Year's Resolutions. While some people choose a resolution to lose inches around their waistline, eat healthier, drink more water, pay off debt or be more organized, it may seem like a fairly daunting task when you think about starting... so, where do you begin?


Start with a list.
What are some changes you want to make in the new year? Is your goal to lose weight for an upcoming event? Want to go to the gym more often? Eat out less often? Start brainstorming and jot down a list of changes you want to make in your life or in your lifestyle.
When creating your list of potential New Year's Resolutions, don't go too big. Write down realistic resolutions that you feel that you could keep or reach in one year.  If you've never ran a day in your life, don't make your resolution be to run an Ultra Marathon... set a resolution to train for a Half Marathon as a stepping stone to your end goal of running a Marathon or Ultra Marathon.


Once you made a list,
pick one

and start planning.
If you bog yourself down with wanting to accomplish too many things for the new year, you may get overwhelmed and quit before you even start. Set up real expectations for yourself and what you want to accomplish.
For my New Years Resolution, my goal is to go to the gym more often.

If you decide to do a New Year's Resolution redo from the previous year, create new lists of what worked, what didn't work, and what would you change for this year. 
I got a gym membership over a year ago and  LOVED going to their classes - especially their dance classes! I would go everyday and do at least 30 minutes on the machine, but after a few month I would start making excuses as to why I couldn't go. My friend was too busy to come with me, my workout clothes were in the laundry basket, I was too busy, etc... 


Put it on the calendar.
New Year's Resolutions don't necessarily have to start on January 1st, so pick a start date and add it to your calendar. If there is a class you want to attend weekly or if you're wanting to pay off a credit card, go ahead and pencil it in on your weekly calendar as a reminder! 
There's a 6:00pm dance class that I LOVED going to is every Wednesday, so I have it written down on my weekly calendar IN PEN! 
When you see specific times blocked off from your calendar, you're less likely to double book with other plans. This can help you keep a regular routine.


Keep a diary or log of your progress.
Keep track of your progress - daily or weekly. Write down what may have triggered your setback. Sometimes, when you write it down on paper or talk to a friend about your struggles and accomplishments, it can help you keep going.
---
Have you thought about what change you want to make for the New Year? Whether or not you usually plan your New Year's Resolutions ahead of time, start now with our first freebie of the year: Our Downloadable New Years Goals and Resolutions PDF! Show us your goals on Facebook or Instagram!
---
Leave a comment
Comments will be approved before showing up.
---
Also in BERTEAU Blog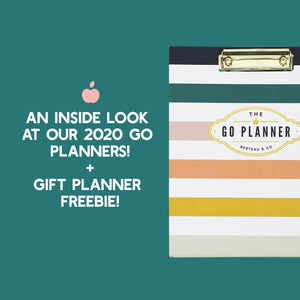 Are you looking for the perfect dated daily planner to help you tackle all of the things in 2020? Look no further! In this blog post, we're walking you through our newest planner, The Berteau and Co. GO Planner, and sharing all of the things that make it the perfect Day Planner for 2020!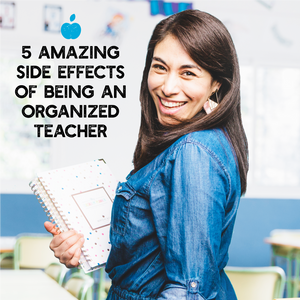 On a large scale, we all know we need to be organized. We know that keeping everything organized will make us more productive and less stressed-out over things we forget about, as well as the things we wait until the last second to complete (Insert Guilty hand-raise emoji here.) However, there is more than just the obvious when it comes to personal and professional organization. There are entire lifestyle changes that will have you never looking back to the days of anarchy and chaos.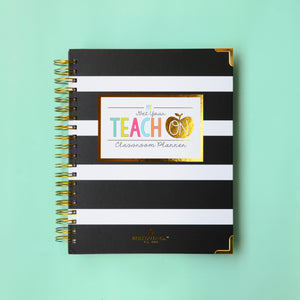 The BERTEAU & Co. team is excited to announce our biggest giveaway yet!