Using Checklists in your Classroom
Over the years we have learned so many different ways that checklists can be extremely useful to teachers during the school year. Every suggestion and idea offered has truly inspired us to create a checklist that lets you tackle anything that you need to track! 
We designed our checklist page in our larger planners using our numbered, color coded system that lets you identify your students easier when looking through our planners and notepads. That way, whatever student you have listed on each number will be the same color throughout our planners and checklist notepads.
We wanted to share some of the great ideas that have been shared with us, on the multiple ways to use checklists in the classroom. If you have a suggestion that you would like to share, please comment below on this blog post! We would love for our blog posts to become a place where teachers share ideas that help our community of teachers stay organized throughout the school year! 
Ideas for using checklists in your classroom
Turning in signed forms (i.e. Back to school forms, Permission slips, etc.)
Tracking who turned in homework and classwork
Keeping track of parent conferences
Classroom jobs – to be sure that everyone has a chance to try each job
IEP progress monitoring
Keep the quote winners
Proud moment of the day phone calls
T-shirt sizes
Gradebook
Formative assessment check
Recording beginning, middle and end of the year assessment data
Reading levels/Reading Minutes
Do you have a suggestion you would like to add to our list? Please share below in the comments section! 
---
Leave a comment
Comments will be approved before showing up.
---
Also in BERTEAU Blog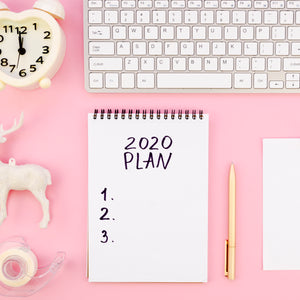 Most people like to start the new year with New Year's Resolutions. While some people choose a resolution to lose inches around their waistline, eat healthier, drink more water, pay off debt or be more organized, it may seem like a fairly daunting task when you think about starting... so, where do you begin?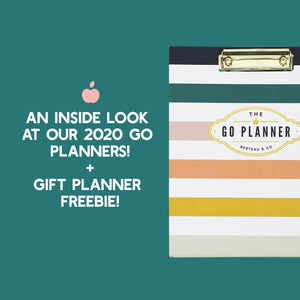 Are you looking for the perfect dated daily planner to help you tackle all of the things in 2020? Look no further! In this blog post, we're walking you through our newest planner, The Berteau and Co. GO Planner, and sharing all of the things that make it the perfect Day Planner for 2020!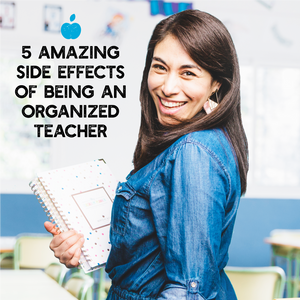 On a large scale, we all know we need to be organized. We know that keeping everything organized will make us more productive and less stressed-out over things we forget about, as well as the things we wait until the last second to complete (Insert Guilty hand-raise emoji here.) However, there is more than just the obvious when it comes to personal and professional organization. There are entire lifestyle changes that will have you never looking back to the days of anarchy and chaos.